Thank you so much for visiting our website. Our practice is dedicated to the specialty of Family Medicine, which encompasses all aspects of medical care. We are trained to treat both short term and chronic conditions. Our providers all trained in Huntsville and as such have a wide referral base incase specialized care is required. Please use the links above to learn more about our practice.
Whitesburg Family Medicine
4800 Whitesport Circle, Suite 1
Huntsville, AL 35801

Phone: (256) 327-0888
Fax: (256) 327-0891

About Our Practice
At Whitesburg Family Medicine we strive to provide the best care for you and your family. Our doctors practice "evidence based medicine" which relies on well designed medical research to guide treatment instead of "expert opinion". We welcome our patients to take an active role in their medical care and as such we will offer advice and recommendations, but will never force treatment on any of our patients. Likewise we won't put you or your child in harms way by providing unnecessary treatment that could have serious side effects, such as prescribing antibiotics for a cold. We hope you find your experience with us to be relaxed, informative, and helpful. In addition to a full electronic medical record, our practice offers various services to our patients including:
Vaccinations for all agesIn office blood draws for labs not performed in our officeEKGPFTs (lung function test)Pap smearsMinor skin surgery
Clinicians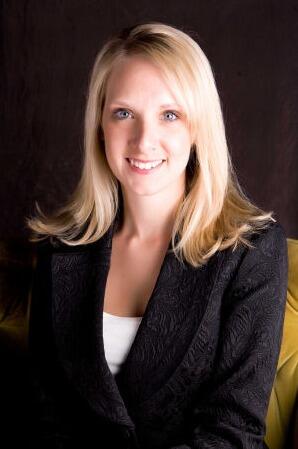 Dr. Elisa Haley
Dr. Haley was born in Colorado Springs, Colorado. Her family moved to Anniston, Alabama where she attended Alexandria High School. In 1997, she received her Bachelor of Arts Degrees in Biology and Chemistry at Huntingdon College in Montgomery, Alabama. In 2004, Dr. Haley received her Doctorate in Medicine (MD) from the University of Alabama in Birmingham School of Medicine (UAB), and in 2007, she completed her resident training in Family Medicine at the UAB Family Medicine Program in Huntsville. Dr. Haley is board certified in Family Medicine.
Dr. Sunitha Ghanta
Dr. Ghanta hails from Carmel, IN, a suburb of Indianapolis, IN. She graduated from Carmel High School, IN and then decided to attend medical school at Kempegowda Institute of Medical Science in Bangalore, India. She subsequently joined the University of Alabama Family Medicine Residency Program (UAB) in Huntsville in 2006 and is board certified in Family Medicine. Dr. Ghanta and her husband, M.K., have four young daughters and they enjoy spending time with family and friends.
Whitesburg Family Medicine
4800 Whitesport Circle, Suite 1
Huntsville, AL 35801

Phone: (256) 327-0888
Fax: (256) 327-0891

Frequently Asked Questions
Q: What are your office hours?
A: Monday, Tuesday, and Thursday 8:00 a.m. to 4 p.m.,
Wednesday and Friday 8:00 a.m. to 12:00 p.m.
The office is closed 12:00 p.m. to 1:00 p.m. for lunch

Q: What insurances do you take?
A: We currently take most private insurances. Please call for a complete list.

Q: Are you taking new patients?
A: Yes, we are. We ask that you download the Patient Packet and fill it out. Once completed we ask that you return it to the office, via fax, mail, drop it off or email (patients@whitesburgfamilymedicine.com). Once the packet is received the staff will contact you.

Q: Are you taking new Medicare patients?
A: We are accepting a limited amount of new Medicare patients, we ask that you contact the office for updates.

Q: Do you provide Obstetric services?
A: While we have training in obstetrics, we are not providing OB services. Please call the Madison County Medical Society (881-7321) for providers in this area.

Q: Do you admit to the local hospitals?
A: After much discussion we have decided to use the hospitalists groups for both Crestwood and Huntsville Hospitals.

Q: What is a hospitalist?
A: A hospitalist is a doctor, usually specializing in Internal Medicine, who cares for other doctors' patients if they require care in the hospital. They almost exclusively work in the hospital. Just as a cardiologist specializes in the heart, hospitalists specialize in hospital medicine.

Q: Who will decide if I need to go to the hospital?
A: Occasionally illnesses are severe enough that they require you to be admitted to the hospital. Like before, If you go to the ER, you and the ER doctor will decide if admission is needed. Likewise if you are in the office, you and Dr. Ghanta or Dr. Haley will make that decision. We will contact the hospital doctor to let them know you are coming to the hospital and they will see you when you get to your room.

Q: Does this mean you are no longer on call after-hours for urgent questions or concerns?
A: Absolutely not. Dr. Haley or Dr. Ghanta are still available for urgent questions or concerns, just as before. They only share call with each other so you will always hear a familiar voice.
Whitesburg Family Medicine
4800 Whitesport Circle, Suite 1
Huntsville, AL 35801

Phone: (256) 327-0888
Fax: (256) 327-0891

Patient Forms
The following forms are provided for your convenience. Please fill out each form completely and send it in via fax/mail/drop off in office or email

Forms may be faxed to 256-327-0891 or mailed / dropped off at our office at 4800 Whitesport Circle, Suite 1, Huntsville, AL 35801.
You may also email packets to: patients@whitesburgfamilymedicine.com

Once the paperwork has been received, we will give you a call to get you scheduled for an appointment.

ADULT PACKET IS FOR AGES 16 AND UP
PEDIATRIC PACKET IS FOR AGES UP TO 15
Adult Patient PacketPediatric Patient Packet
All patients should read, print, and save the following forms for their own records:
Office PoliciesFinancial PolicyNotice of Privacy Practices
Whitesburg Family Medicine
4800 Whitesport Circle, Suite 1
Huntsville, AL 35801

Phone: (256) 327-0888
Fax: (256) 327-0891


Location / Contact Info
Office Location
Our office is located in the Vincent Medical Building at:
4800 Whitesport Circle, Suite 1
Huntsville, AL 35801

Phone and Fax
Phone: (256) 327-0888
Fax: (256) 327-0891

Office Hours
Monday, Tuesday, and Thursday 8:00 a.m. to 4 p.m.,
Wednesday and Friday 8:00 a.m. to 12:00 p.m.
The office is closed 12:00 p.m. to 1:00 p.m. for lunch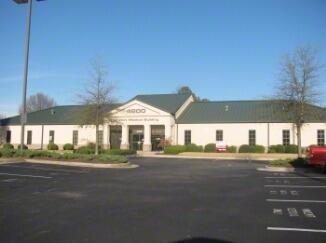 Whitesburg Family Medicine
4800 Whitesport Circle, Suite 1
Huntsville, AL 35801

Phone: (256) 327-0888
Fax: (256) 327-0891